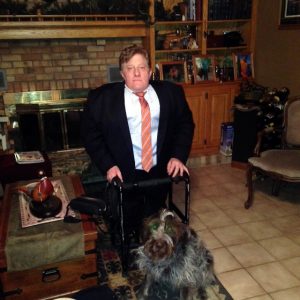 Patrick B. Moore graduated from the University of Iowa College of Law in 1994 and got his first job in the tax department of a national certified public accounting firm in Minneapolis. After working for two large CPA firms in various tax areas ranging from individual taxation to non-profit tax, Pat specialized in international tax. He then went to work in-house for a Fortune 500 company in St Paul and handled the ongoing IRS international tax audit work. Pat is a Certified Public Accountant since 1994
but has allowed his CPA license to go inactive now that he practices law full time.
Pat joined the law firm of Clark A. Joslin Law Offices P.A. in the fall of 2005 to broaden his legal practice areas beyond taxation and audit work. Since then he has become a partner in the current firm of Joslin & Moore Law Offices, P.A.
Currently, Pat practices in a number of areas ranging from criminal defense to civil litigation and personal injury work. Pat also was a real estate investor for a number of years owning rental property in Brooklyn Park, Minnesota. In his 19 years of practice, Pat has represented both large corporate clients and individuals in countless transactions and litigation matters. He has settled large lawsuits and audits involving over $2,000,000.
Pat and his wife live in the country south of Cambridge with their two German Wirehair Pointers and enjoy taking part in community projects and fundraisers.
Education:
Central College, Pella, IA 1987-1991
Bachelor of Arts in Accounting
University of Iowa College of Law, Iowa City, IA 1991-1994
Associations:
Minnesota Association of Justice
Minnesota State Bar Association
Admitted:
Minnesota Supreme Court 1994
U.S. District Court Minnesota 2006
U.S. Tax Court 2001