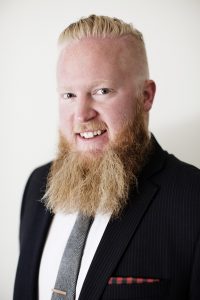 Nicholas A. Anderson is a lifelong resident of the Isanti County area. After attending Princeton High School, he went on to receive his Bachelor's Degree from the University of St. Thomas in St. Paul, MN. In 2014, he graduated and received his Juris Doctorate from Hamline Law School in St. Paul. Prior to starting at Joslin & Moore Law Offices, he clerked for Judge Steven A. Anderson in Mille Lacs County, the Ramsey County Public Defender's Office, and a private law firm in St. Paul.
At Joslin & Moore, Nick handles a variety of cases and matters. Along with being the Assistant Prosecutor for the City of Isanti, he is the firm's family law attorney and also focuses on criminal defense, wills and trusts, estate planning, small business startup/formation, and civil litigation.
He currently resides in the western part of Isanti County. In his spare time, he enjoys golfing, trying new restaurants, fishing, trap-shooting, spending time with his family, biking, and helping farm his family's land.